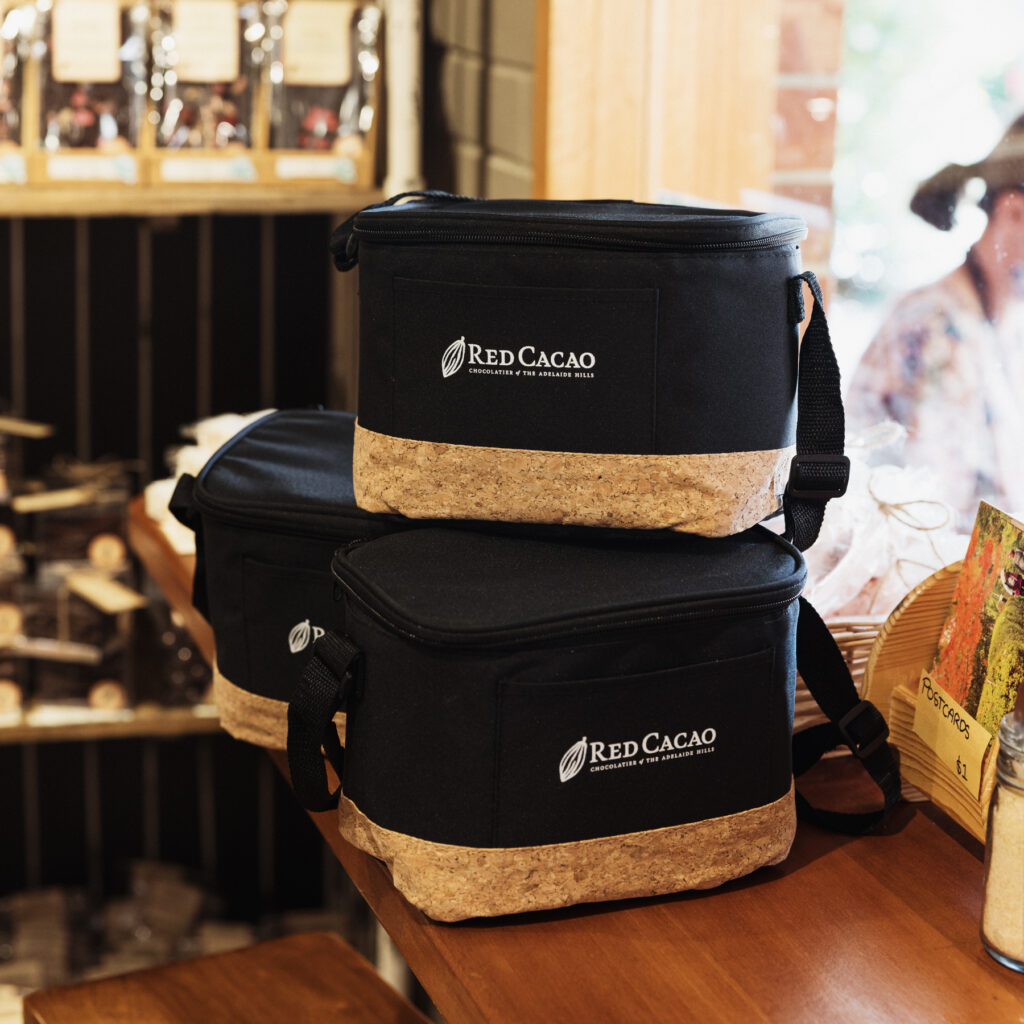 Terms and Conditions for Red Cacao Choclatier's' Competition for two winners to win 1 lunch bag each filled with their choice of 2 blocks, 1 pouch, 1 bag, 1 chocolate spoon, 1 bag of brittle and 1 coffee experience voucher to be picked up from Red Cacao Stirling. Winners will be notified through their social media direct message or through email depending on which post they entered the competition through.
(Value: $120 – per winner).
Competition ends on March the 7th 2022 at 6pm. Winners will be notified and announced by the 14th of March 2022.
Instructions on how to enter and win prizes form part of these conditions of entry.
Participation in this promotion is deemed accepting of the terms and conditions of entry.
The promotion is open to all residents willing to travel to Red Cacao Stirling and are aged 18 years and over.
Employees of the Promoter, and their immediate families and agencies associated with this promotion are not eligible to enter Red Cacao's competitions.
Competition Details: Engage with Red Cacao's Facebook or Instagram post detailing the Red Cacao's competition and comment with the name of another person to be eligible to win. Another post will be run through email. To win eligible entries are to sign up to Red Cacao's email newsletter. Winners are picked at random with an online generator.
1. Entrants must like Red Cacao on Facebook/follow Red Cacao on Instagram and comment on the Red Cacao competition post, and be aged 18 years and over to be eligible to win.
2. The winner of this competition will be chosen at random. Entrants will be asked for their full name, email address, date of birth, and contact phone number upon winning – this will be provided to Red Cacao.
3. Unlimited entries allowed per person.
4. The Promoter acknowledges that this promotion is not sponsored, endorsed or administered by, or associated with Facebook/Instagram.
5. Entrants must be willing to have their name published on Red Cacao's Facebook/Instagram page.
7. The Promoter will not be responsible for any late, lost, misdirected entries, or incomplete or incorrect entrant's contact details. Incomplete, illegible, incorrect and incomprehensible entries will be deemed invalid and will not be included in the judging. All entries are deemed to be received at the time of receipt into the promotional database NOT the time of transmission by the entrant.