Every member of our team deserves to be recognised and thanked, from those who assist us behind the scenes to those who serve you in our cafés. We couldn't deliver the high-quality pastries and chocolates we're known for without our close-knit and experienced Mount Barker chocolate factory team. This time, we speak with Narelle, who has settled into her new role as manager of wholesale and internet orders.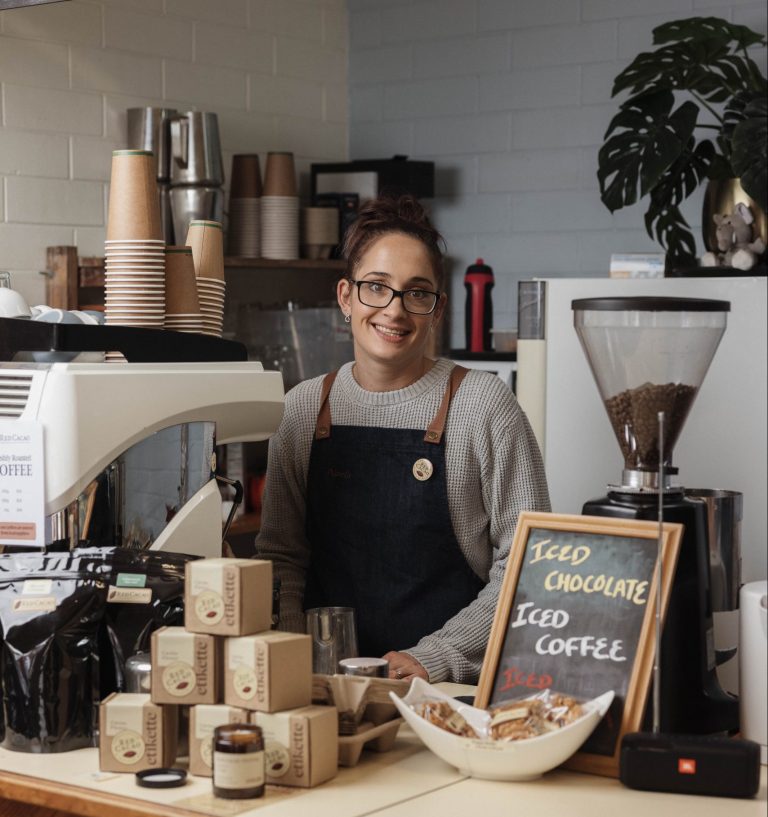 Tell us what you do at Red Cacao.
I started with Red Cacao in 2015 working full time in the Stirling Cafe. After having a break to have my two boys I came back on board in 2020 working part time in the Mount Barker cafe. Over the past 6 months I have now taken on and learnt the role of wholesale and online manager. 
What do you love about your job? 
I love that throughout my time with Red Cacao I have been able to grow and learn so many new parts to the industry. I also enjoy working to such a high standard and knowing that we are able to produce such a beautiful product for our customers. We get to care about what we do and why we do it.
I also enjoy a challenge and being able to create and tailor orders for people and businesses. I am lucky to work with the team that I do – everyone has each other's back and even when the workload gets busier than normal we band together and make it happen. It's a great feeling and makes work fun.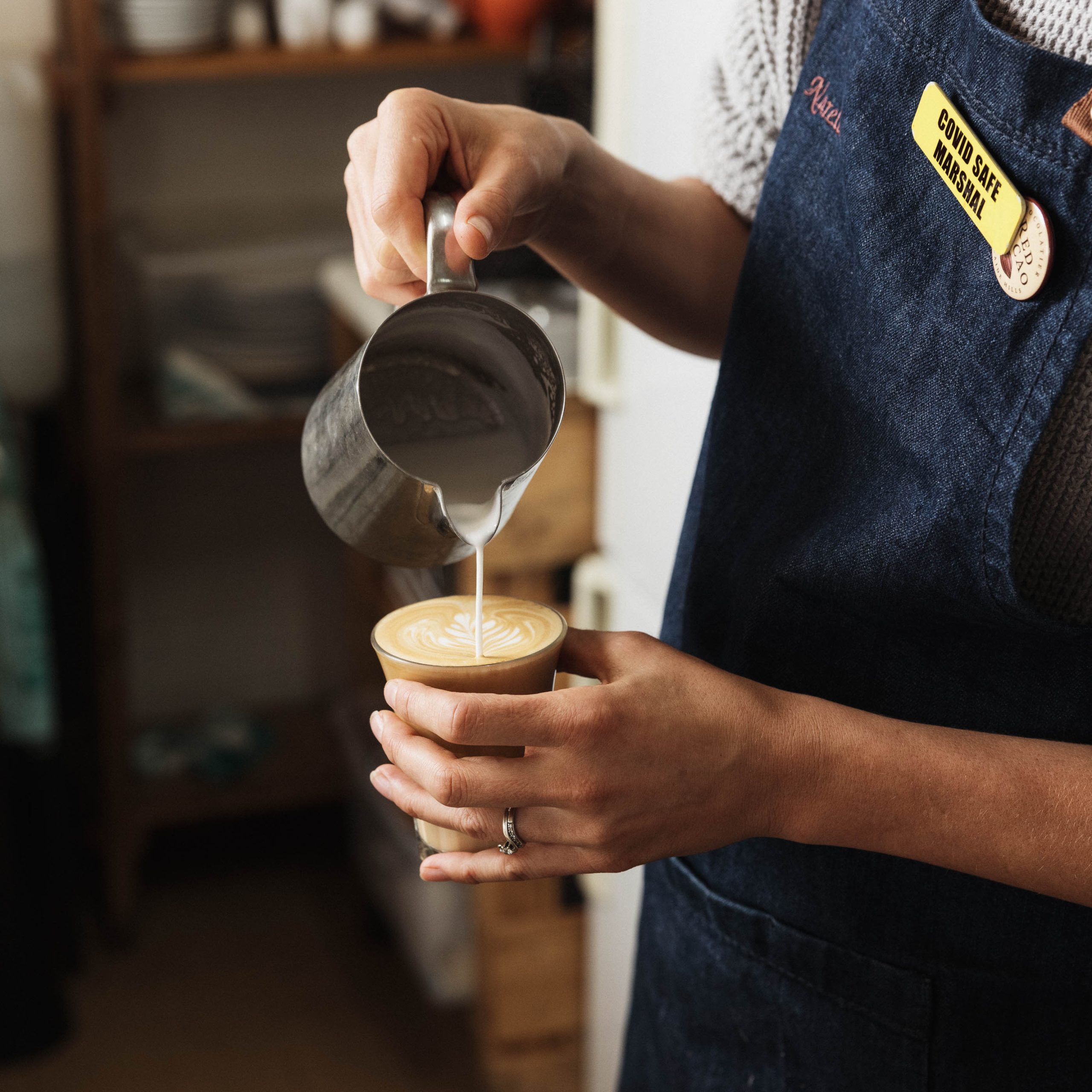 How do you have your coffee/hot chocolate?
I start most days off with a long black with a dash of milk, But if I'm getting a take away I can't go past a soy latte. Have been known to enjoy a dark hot chocolate as an afternoon pick me up to.
What's the secret to your amazing latte art? 
I think the more comfortable you get with working with coffee and steaming the milk the better your pour will be. Most of the time the more relaxed you are when pouring the better and smoother the result will be. Using a great bean, roaster and high quality milk also makes the whole experience and taste that much better.
What keeps you busy outside of Red Cacao?
My two boys, Coby (5) and Tyler (2) for sure. The customers and staff that have met them know how much energy they have and they certainly keep me on my toes. We were lucky enough to have bought a little caravan at the start of 2021 and have been enjoying getting to explore new places as a family.
What is your favourite Red Cacao product?
Anything Jordan and Nat make! We are so lucky to have such wonderful and talented staff in our kitchen team. I do love a good cheesecake special and my favourite bar would have to be the 80% Cherry, Raspberry, Pistachio.
It's lunch time. What would you order from the Stirling cafe?
I usually switch it up between a savoury muffin and the fromage tart. Both with salad as I love something fresh and balanced.
What is your favourite Red Cacao product to cook with?
I can not cook sweets to save myself. I always have these grand ideas in my head which never work. But my kids love white chocolate drops in their cookies and thankfully I can manage most of the time not to burn them (lol).
What are your top three books/movies or podcasts?
I wish I had more time to read and will get back into this when the kids are older. I enjoy most movies but NO horror. I'm so excited that we can now get out and enjoy going to the cinema again!
Podcasts would have to be anything that has to do with kids, personal growth and well being. I love learning ways to understand and better yourself and the people around you.