Who doesn't love a warm cup of hot chocolate on a cold day? If you're looking to make the best hot chocolate at home, look no further! The best part about this recipe is that you can alter it to suit your cravings. If you prefer our Aztec (Hot) Hot Chocolate or our Dark Chocolate mix? No worries! 
Here's our step-by-step playbook to making the perfect cup of hot chocolate at home: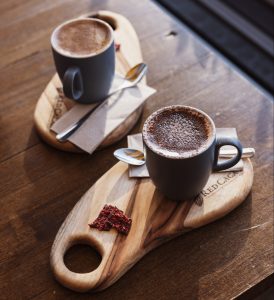 Makes 2
INGREDIENTS
2 cups of milk (we recommend Tweedvale Full Cream Milk)

70g of Red Cacao Milk Hot Chocolate Mix

Whipped cream (optional)

Make it an indulgent delight with our famous homemade Salted Caramel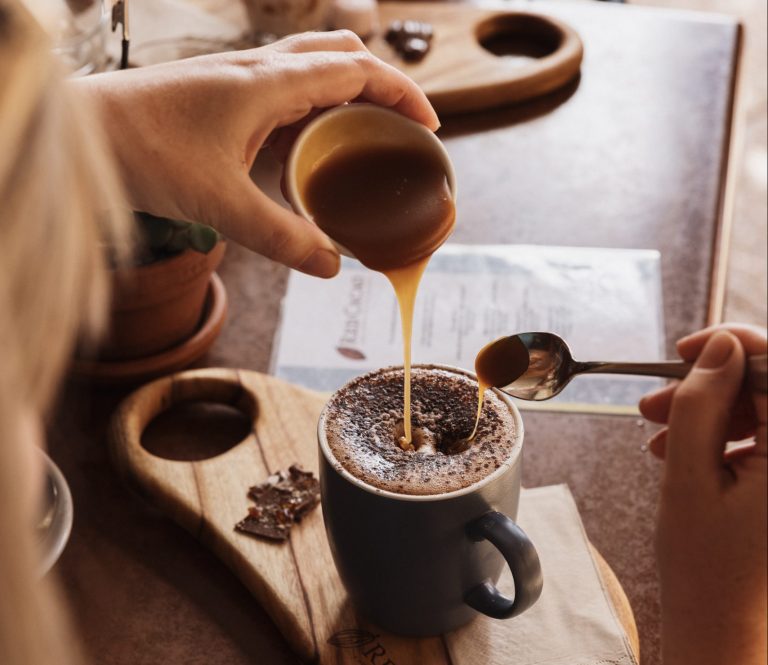 METHOD

In a medium-sized saucepan, whisk together the milk, your choice of Red Cacao's Hot Chocolate mix for a few seconds.

Place the saucepan over medium heat and occasionally whisk the mixture until it begins to simmer. Do not boil.

Reduce the heat to low and continue to simmer the mixture for about 5 minutes, whisking occasionally, until the hot chocolate is smooth and creamy.

Once the hot chocolate is ready, remove the saucepan from the heat and pour the hot chocolate into mugs.

If desired, top the hot chocolate with whipped cream and chocolate shavings.

Serve the hot chocolate immediately and enjoy!
TIPS
For a richer and creamier hot chocolate, use whole milk or a combination of whole milk and heavy cream.

To make the hot chocolate more decadent, add a splash of Baileys or Kahlua.

Experiment with different types of Red Cacao Hot Chocolate mix (Aztec, Milk, Dark or cocoa powder) to find your preferred flavour. Our cocoa powder has a more mellow and smooth flavour compared to our Dark Hot Chocolate mix, which has a more intense chocolate flavour.

If you prefer a sweeter hot chocolate, pick up a jar of our Salted Caramel and add a tablespoon to your mug. 

Don't forget to stir the hot chocolate occasionally while simmering to prevent the mixture from scorching or forming a skin on top.
Making great hot chocolate at home is easy and requires just a few simple ingredients. With this recipe, you can create a creamy and delicious hot chocolate that is sure to warm you up on a cold day. So grab a mug, snuggle up under a blanket, and indulge in this sweet and comforting treat!