While the quality of our products is very important to us, so is ensuring our carbon footprint is gentle. 
While we set up our block packaging for RedCycle with promises of recycling we've since implemented a packaging return initiative for our non-compostable chocolate packaging. This initiative is a packaging return service until there is a recycling solution made available once more. We will store your unwanted Red Cacao packaging until we find a means to recycle it responsibly.
Looking forward (and importantly), you'll see our chocolate block packaging, pouches and bags packaging being 100% compostable in early 2024. We can't wait for this. It's taken rigorous research and testing to ensure our chocolates keep well and maintain the quality that you have come to expect. We'll have more on this exciting development closer to the estimated launch date in 2024.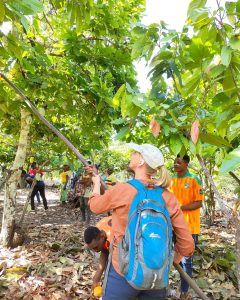 Notably, all our single use takeaway items at the cafe and our hot chocolate range are already compostable. Already taking home our chocolate drops for cooking or your favourite hot chocolate mix? The packaging goes in the green bin (this includes your takeaway paper bag). 
Little things add up
Red Cacao sources their recycled toilet paper from the B Corp company 'Who Gives A Crap'. This organisation gives 50% of their profits to countries in need, improving sanitation.



All our 10c bottles and cans fundraising is donated to Sea Shepherd. They are an international, non-profit marine conservation organization that campaigns to defend, conserve and protect the world's ocean. What legends!
.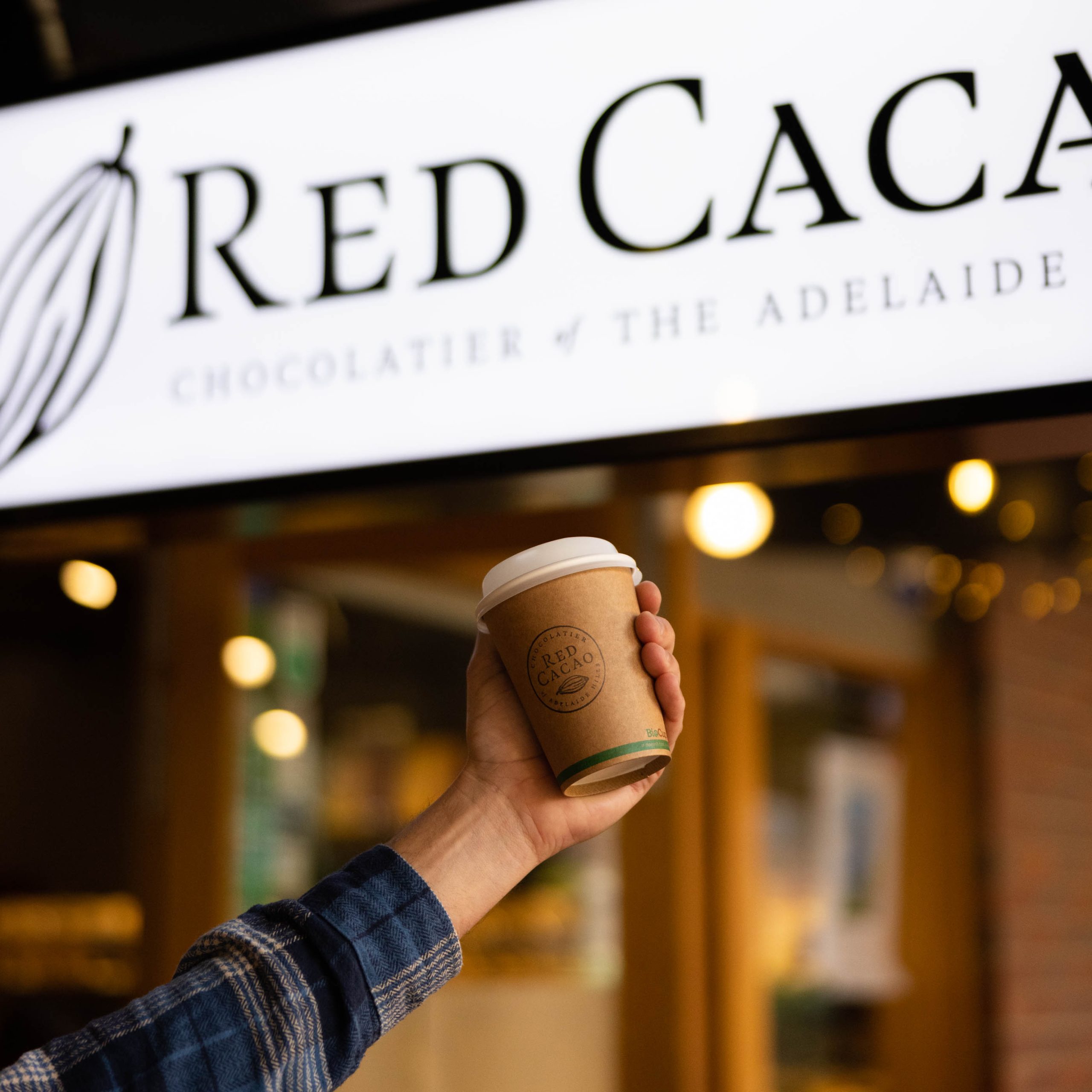 Let's Chat Chocolate 
Like a large part of the world, we source our couverture from Belgium. However, we ensure the couverture we turn into our chocolate products is sourced ethically and sustainably, while maintaining the highest quality. We feel that you can taste the difference when you know the land, the farmer and their distributors practice ethical decision making. Through our couverture supplier's program, 'Cacao Trace' we can source each bag back to its origin knowing that the raw cacao or couverture has been sourced ethically, sustainably and is a high quality product. Locally, we source quality ingredients within South Australia to reduce our food miles. Some produce include, almonds, apples, wine, lemons, raspberries, strawberries, gin and honey.