Is there anything better than a batch of freshly made scones, served straight from the oven and topped with a dollop of fresh cream? We don't think so. Our head pastry chef Nat, and our team at Red Cacao's Chocolate Factory bake up these warm and fluffy clouds of deliciousness for our customers visiting our Stirling Cafe on Wednesdays – but if you're not able to visit us on Wednesdays, here's how you can re-create this classic scone recipe at home.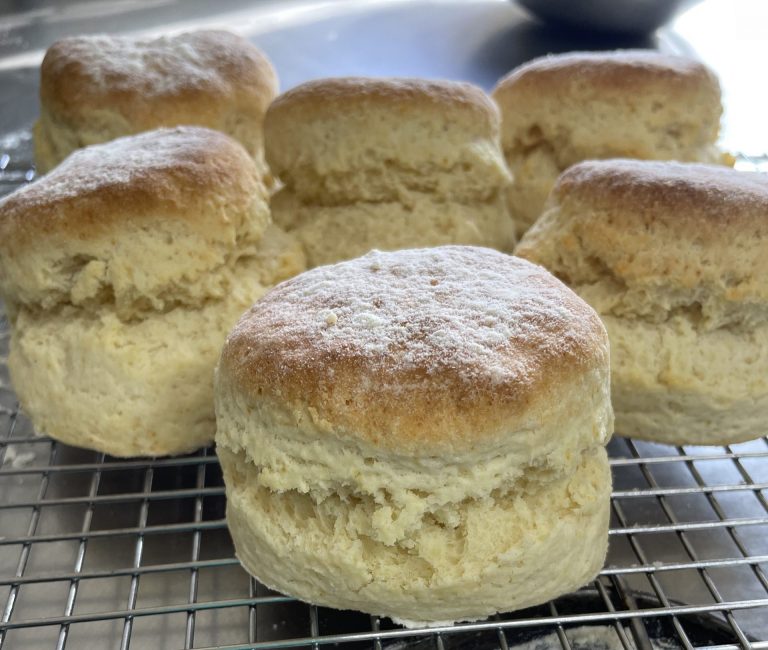 Makes 6-8 scones
INGREDIENTS
450g of self raising flour
2 tbsp of castor sugar
a pinch of salt
65g of Paris Farm Creek Unsalted Butter
320ml of Tweedvale Full Cream Milk
To serve: Freshly whipped Paris Farm Creek Cream. We make our own jam at our Mount Barker Chocolate Factory for our customers to enjoy with our scones on Wednesdays. If making your own isn't your jam (sorry for the pun) then we recommend using any of Beerenberg's Jams to top off your scones.
Psst: Any circle cutter works. The cutter is key to getting the lift and to avoid squishing the sides which will prevent that beautiful side structure. If you have a jar, glass or egg ring that will do nicely.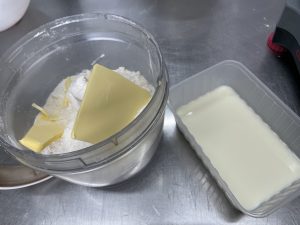 METHOD

Sift the dry ingredients together into a bowl
Rub the butter with the dry ingredients until a fine crumb consistency is formed
Add milk and mix together until the dough is consistently mixed and sticky
Dust the bench lightly with flour and place the dough on top. Gently knead the dough, folding it over around ten times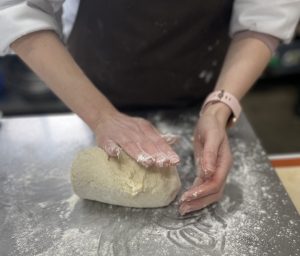 Cut scones with a scone cutter and place them on a tray lined with baking paper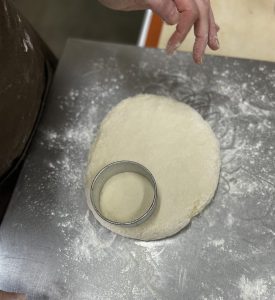 Dust a little flour on top of the scones or leave plain to dust with icing sugar after baking
Bake at 200 C for 10 minutes, then rotate the tray, turn down the oven to 190 C and bake for 10 more minutes until golden brown 
Plate up and serve with whipped cream and jam
Nat says the only way to enjoy scones is to have your jam on the bottom 😉