We love to celebrate our team members who work behind the scenes as well as those who serve you in our cafés. We couldn't give the excellence we've come to expect from our pastries and chocolates without our close-knit and experienced Mount Barker chocolate factory staff. For this edition, we spoke with Jordan, our newly qualified pastry chef, about chocolate, the motivation that led him down the path of baking, and his favourite Red Cacao chocolate to cook with.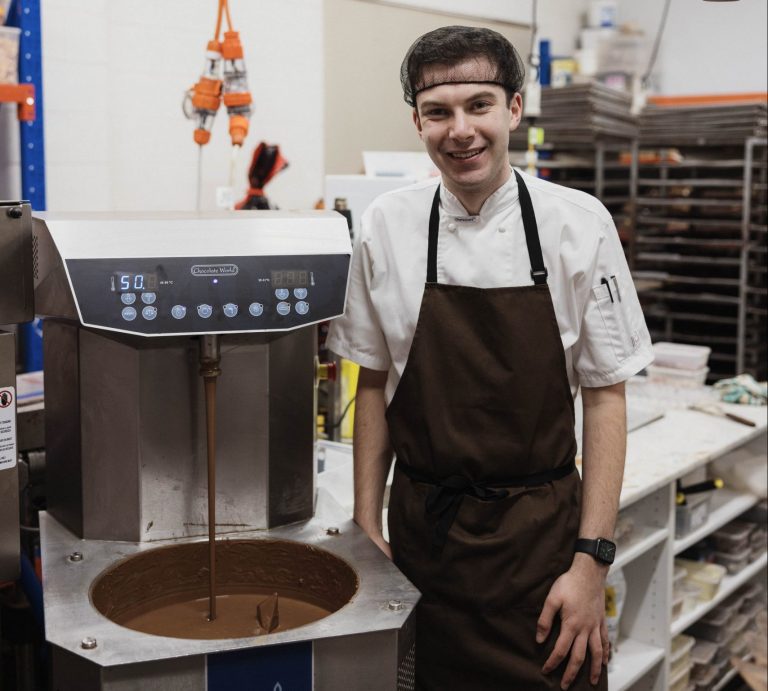 You just finished your apprenticeship, Jordan, Congratulations! What was the favourite part of your training? 
The best part of my apprenticeship has been the diverse range of skills I've developed thanks to my time at TAFE and now at Red Cacao with Marcus and Nat. 
What inspired you to become a pastry chef?
Since I was a kid, I always knew I wanted to work in the food industry, and when I was trying to decide what area of the business to go into, I found that pastry and chocolate particularly tickled my fancy (and taste buds).
What do you love about your job? 
If I had to pick just one aspect of my job that I appreciate, it would be the opportunity to collaborate with the wonderful individuals who live and work in Mount Barker, as well as the responsibility for overseeing quality control.
How do you have your hot chocolate?

My go to drink in the Red Cacao Stirling Cafe or on the couch at home is a delicious dark hot chocolate.
It's lunch time. What would you order from the Stirling cafe?



I can never get past our fantastic waffles at our Stirling café, so I'd order one with my dark hot chocolate and then pick up a bag of

chocolate coated popcorn

and some

truffles

on my way out.
What keeps you busy outside of Red Cacao?
Every Friday night after work, I play football (soccer). I recently have taken three newborn long neck turtles under my wing, which I'm yet to name. Do you have any suggestions? I also enjoy going camping and off-roading in my 4WD, and I recently purchased a motorcycle.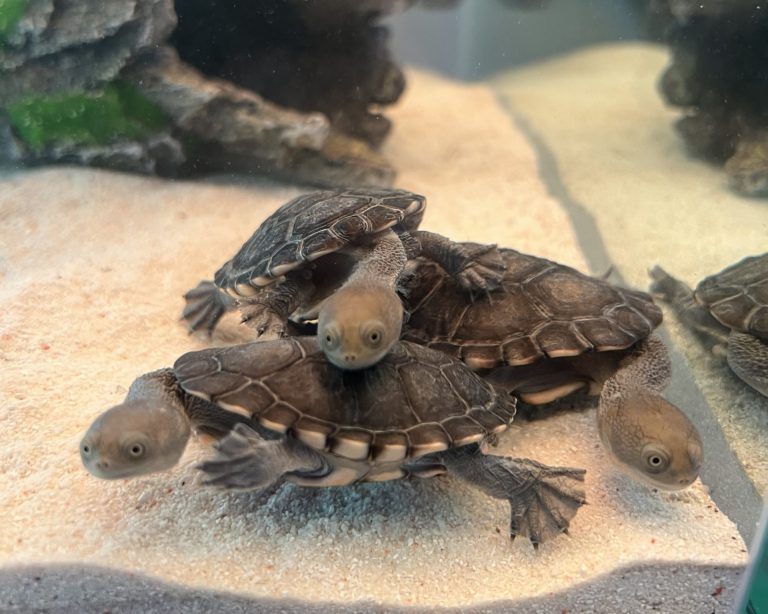 What is your favourite Red Cacao chocolate? 
Oh that's a tough one… My favourite chocolate bar would have to be our coffee, hazelnut and mandarin block. The Samantha cake would have to be my choice of cake, while the classic waffle is my go-to dessert. Lastly, I'd pair my coffee or hot chocolate with our hazelnut truffle. 
What is your favourite Red Cacao product to cook with? 
I'd have to say my favourite Red Cacao product would have to be our 54% dark couverture because of its versatility as you can use them for anything like mousses, cookies and cakes. 
What are your top three books/movies or podcasts?
My top three movies would have to be the original (and the best) Toy Story, The Lion King, and any of the Marvel movies.