If you don't have peanuts on hand, you can substitute cashews, almonds, pistachios, or a combination of these nuts for this salty, sweet and crunchy brittle. Our brittle is the kind of treat that pairs well with beverages like hot chocolate, tea, or coffee for a decadent dessert option that can also be enjoyed on the go.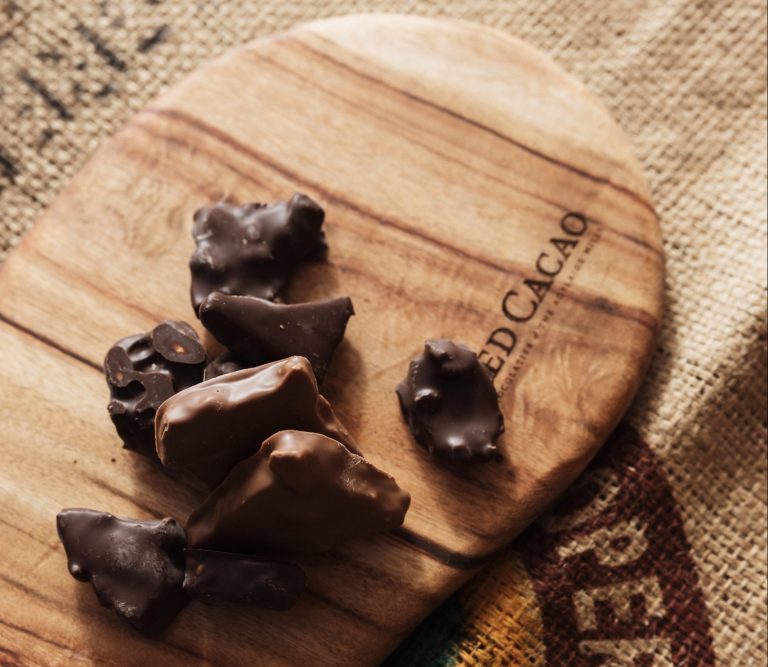 Makes: One oven tray of brittle
Time: 2 hours (inc. cooling time) 
INGREDIENTS
325g of caster sugar 
100ml of water
125g of glucose syrup
3 tsp of salt 
1 tsp of baking powder
375g of unsalted peanuts (roasted or unroasted)
165g of Paris Farm Organic Unsalted Butter 
To level up your peanut brittle to chocolate coated peanut brittle add a bag of our chocolate drops to the shopping list. 
1 bag of Red Cacao Chocolate Drops 
EQUIPMENT
Large saucepan
Mixing bowl 
Silicone spatula
Wooden spoons
Oven tray 
Baking paper
Stainless steel whisk
METHOD
First off we need to make the caramel. Bring the sugar, glucose syrup and water to the boil in a medium pot, gently shaking the pot as it comes to the boil to stop the sugar sticking to the bottom of the pot.
If your peanuts are unroasted then heat the oven to 180c and roast them carefully for 15 – 20 minutes, tossing a couple of times until golden brown. Be careful not to burn them. 
Once the caramel is boiling, leave to cook until the caramel turns a golden brown colour (Tip: use a digital thermometer to keep it at 185c.)
Add the butter, salt and baking powder and mix well using a whisk until thoroughly combined.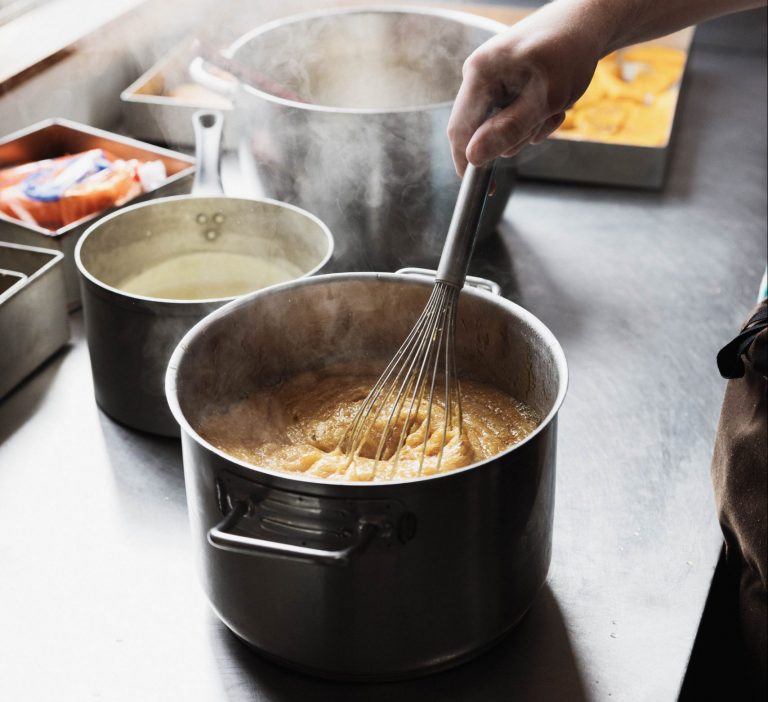 Fold through the warmed roasted peanuts. 
Carefully pour out onto the lined baking tray and smooth over with a silicone spatula until the mixture evenly covers the tray.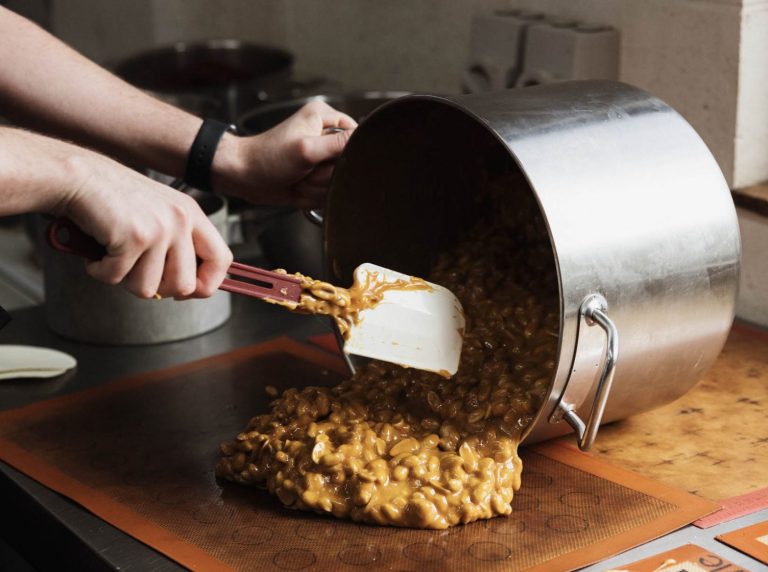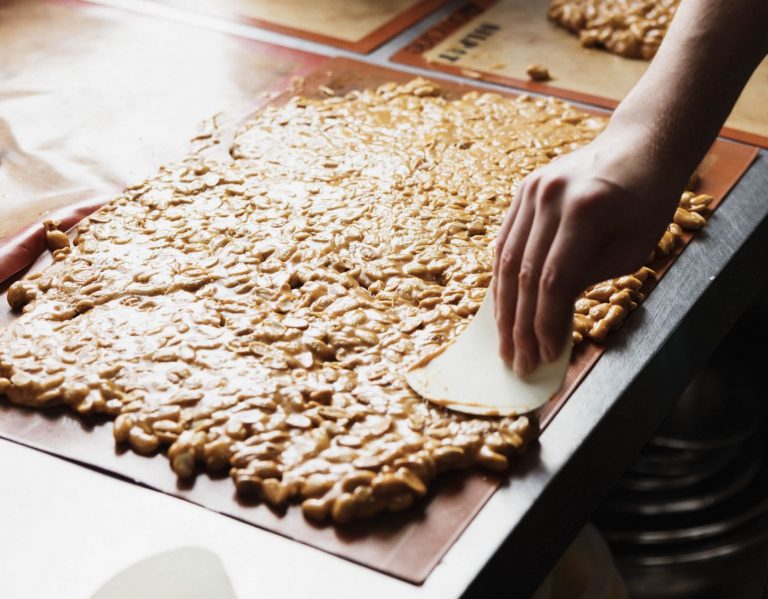 Set aside and let cool. 
Once cold cut/smash into desired portions.
For the chocolate lovers out there, warm up Red Cacao's Chocolate Drops in a glass bowl over a saucepan with a simmering cup of water in the pot on medium heat – stir until the chocolate gently melts.
After the chocolate has melted, drizzle it over the peanut brittle as it is suspended over a wire rack. Be careful to position a container below the rack to collect any of the valuable melted chocolate that falls through the gaps.