There's nothing quite like waking up to hot fluffy and crispy mouth-watering waffles. They're more fun than pancakes, tastier than plain old toast and more fun to make than muesli. This recipe is perfect for four people (or half the recipe for two people).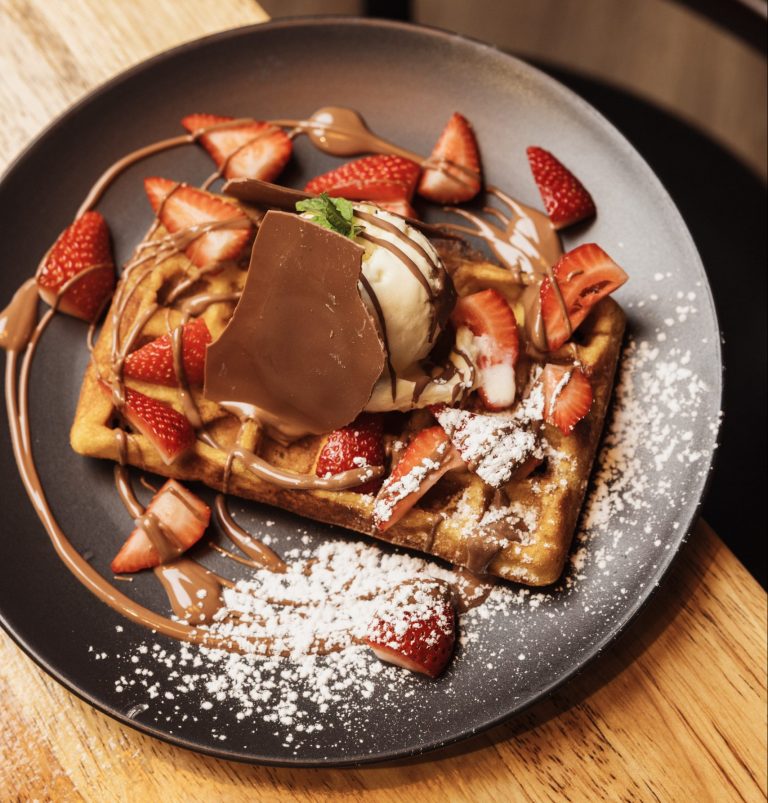 Makes: About 10 waffles 
Serves: 4-6 
Time: 35 minutes 
INGREDIENTS
To make this gluten free simply use gluten free flour and baking powder. Simple! 
RED CACAO'S CLASSIC TOPPING (or build your own!)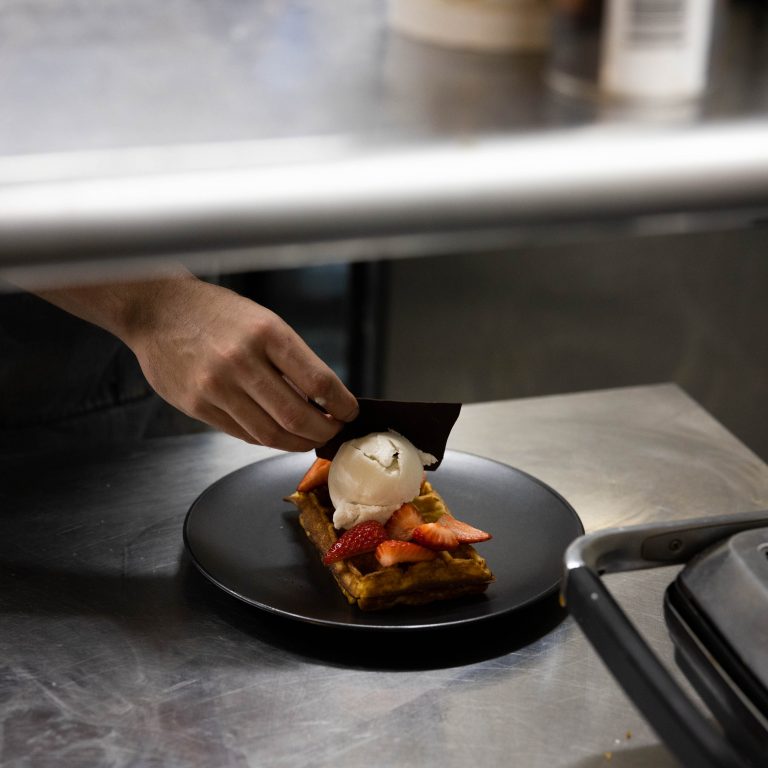 EQUIPMENT
Waffle iron

(you can pick one up from good old Kmart for around $30)

Mixing bowl 

Silicone mixing spoon

Whisk
METHOD
Melt butter on the stove on low heat. Set aside when melted.

In a large bowl, whisk together flour, sugar, baking powder and baking soda. In a separate bowl, whisk together milk, melted butter, and eggs. Then fold the wet ingredients into the dry ingredients.

Preheat your waffle iron and, using a pastry brush or paper towel, lightly coat with butter. Cook waffles (using about 1/2 cup batter per waffle) until golden and crisp. Butter the iron in between batches as needed. Serve and build waffles immediately as they are ready, or keep them in a warm oven until ready to serve

.