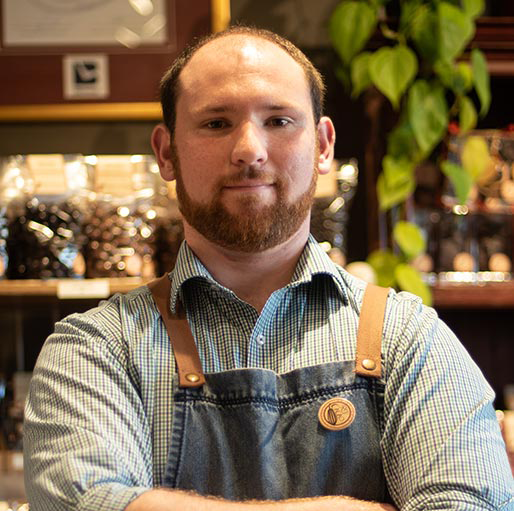 Andrew, knower of all things coffee
Barista's choice coffee; to our Barista Andrew it's something he takes very seriously. Regardless if you drink your coffee black, with milk or even enjoy a cup of decaf, Andrew has spent his time perfecting the perfect cup for all persuasions.
Red Cacao uses single origin coffee beans from a variety of local roasters, which means the beans come from a single known geographic location, such as a farm, estate or country. Similar to wine, this allows the drinker to appreciate the specific nuance that a particular growing region provides.
'I spend quality time tasting coffee with our roasters and experimenting with different origins, roasts and grinds to get the perfect cup for our loyal coffee devotees' says Andrew, 'Sometimes I have to reign in my choices, I'm looking for the perfect bean to suit our regulars, and occasionally there are some combinations I'll recommend against: Soy milk and a lighter roast bean don't always get along, but we will always have something that will work well with whatever  you choose!'
Selecting the perfect chocolate to accompany a cup of coffee is a journey within itself too. 'We look for complementary flavour matches but sometimes a contradictory profile can elevate the whole experience'
For milk-based coffee we are looking for a stronger, richer bean that can cut through the milk, often with notes of caramel and dark chocolate to compliment the dairy. For those who drink their coffee black a lighter roast that allows for the beans natural flavours to be shown is the way, displaying fruity and floral characteristics.
Andrew's coffee of choice? A flat white with full fat milk, or as he puts it 'the only choice'.
Why not drop in and treat yourself to a Coffee and Chocolate experience to see what the fuss is all about, available all day, there's always something new to try at Red Cacao.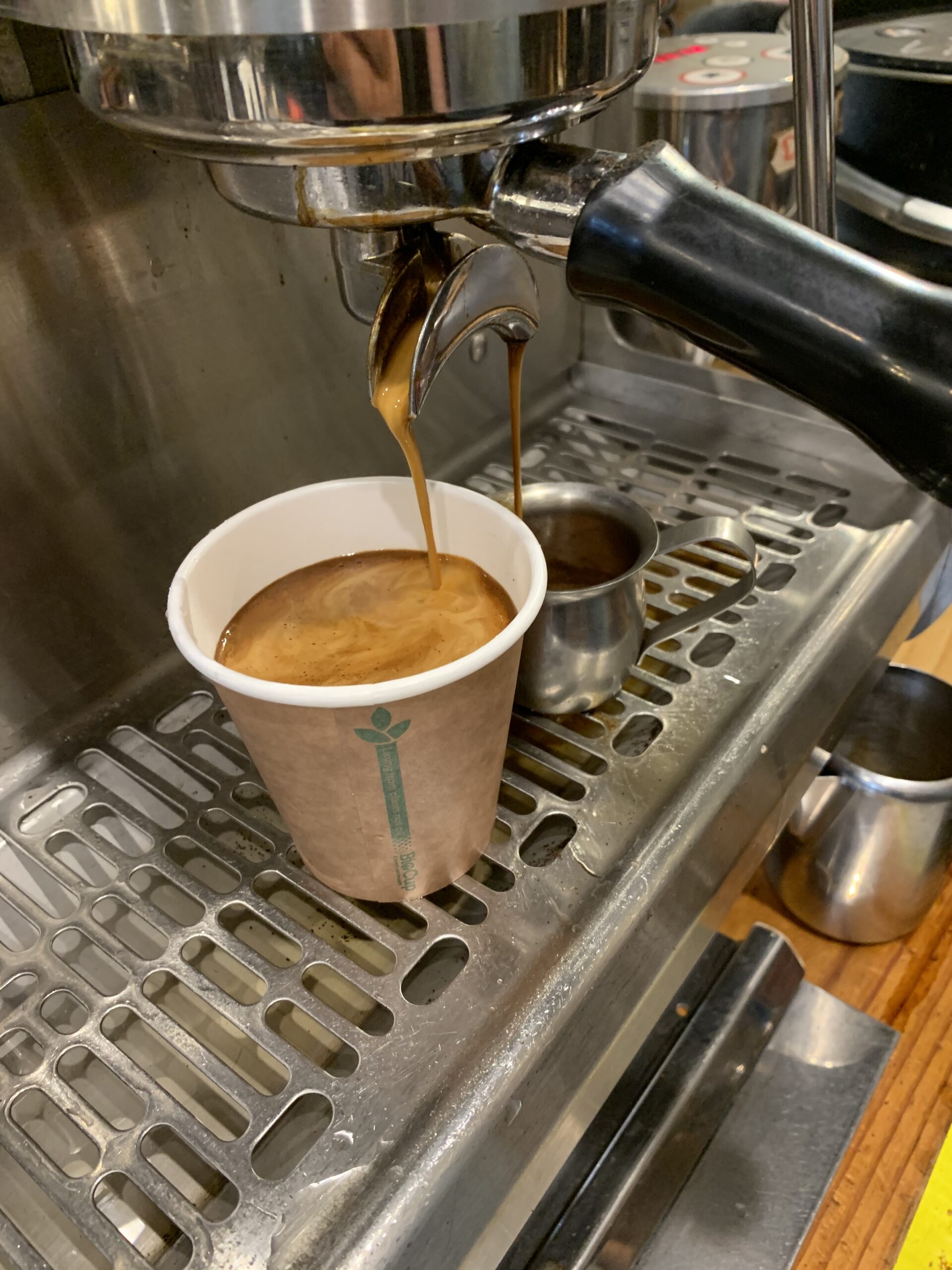 The perfect shot of happiness