We caught up with one of our most well-rounded hands at Red Cacao, mother of three, Jaysha. She started with us on the eve of covid – What a time to start a new job in hospitality! We're so lucky to have her and to keep her through such a challenging time. Even though it's only been around 4 years since Jaysha started with us she feels like family and part of the Red Cacao furniture. A Hills girl at heart -read on for some of her top tips for a day in The Hills.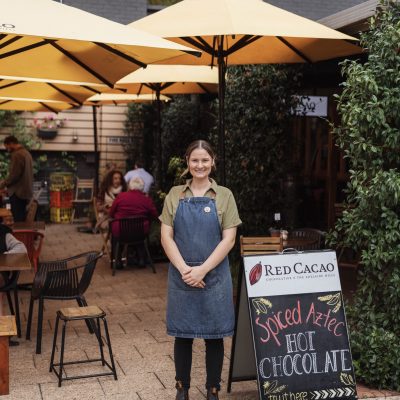 Tell us what you do at Red Cacao.
I started as a bit of an all rounder and now enjoy making coffees, hot chocolates and serving our beautiful customers in our Stirling Cafe. I also lend a hand serving tables when we get busy, where I have a chance to catch up with the locals.
What do you love about your job?
I've been with Red Cacao since 2020, and have grown with the business developing my hospitality skill set. But, in short, the community that comes through everyday is so lovely and makes coming to work a pleasure.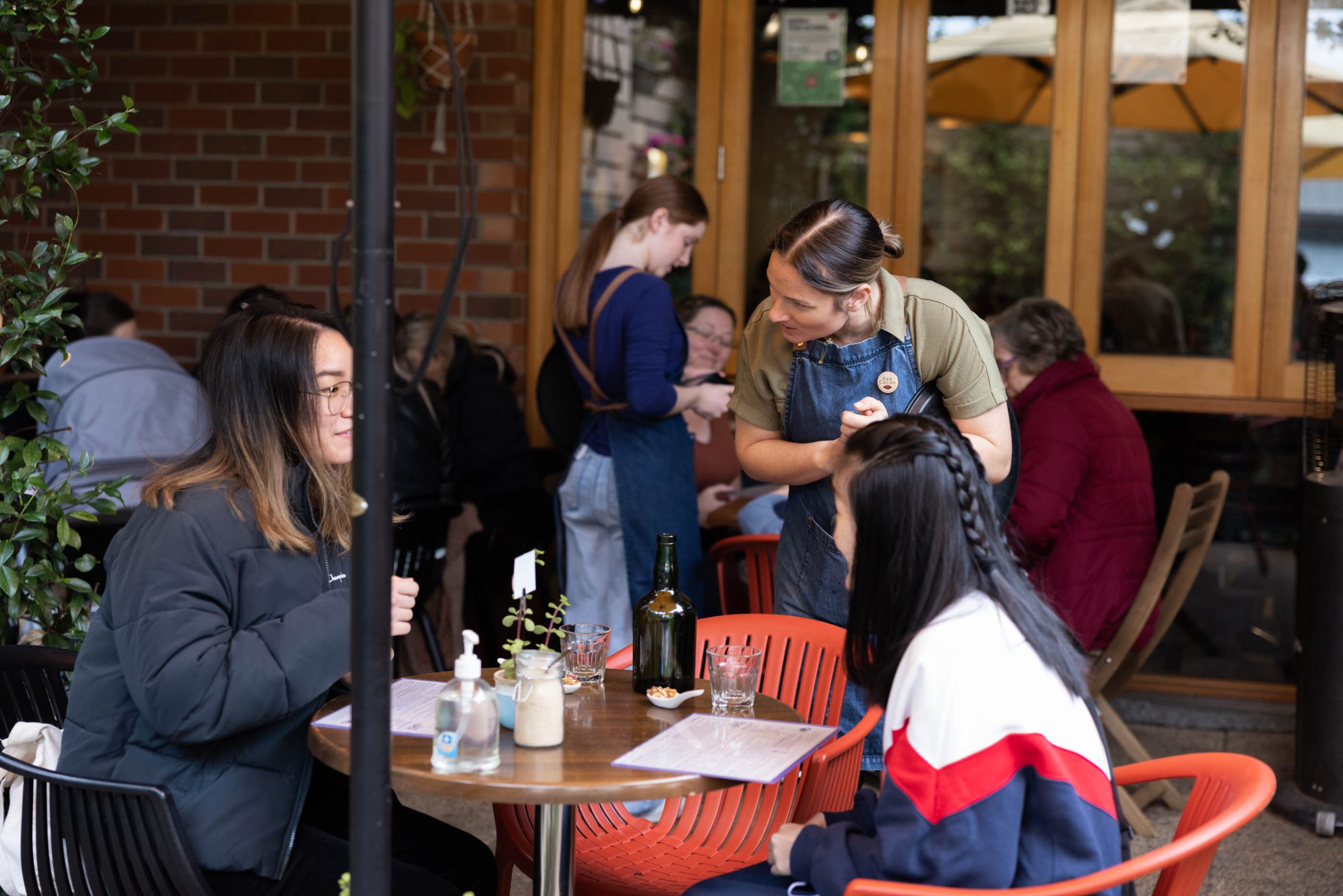 What's your favourite thing about Stirling and/or the Adelaide Hills?
The people and the surroundings. Everyone is so down to earth and friendly. It's where I grew up, so the community means a lot to me and seeing them leave the cafe with a smile really fills my cup. Another part of The Adelaide Hills I love is the abundance of great local producers – from wineries, to bakeries, to gastro-pubs and even the local fish 'n' chip shop. We really are quite lucky to have this on our doorstep.
Describe your perfect day in the Hills? Where do you start? What's for lunch and where would you want to stay the night?
I'd start with a stroll through the Mount Lofty Botanic Gardens around springtime (not before dropping into Red Cacao for takeaway coffee of course). Even though The Adelaide Hills are renowned for the vibrant colours of Autumn, springtime for me is when everything is coming to life.
After a coffee and a meander I'd probably build up a hunger (and so would my three kids!). Lunch is a tricky one because there are so many great spots near Stirling and the Botanic Gardens. With kids I'd go somewhere with dine-in or takeaway options; A favourite is Pizzafino in Littlehampton, which is always delicious and if the kids are being a little rowdy we can have our pizza in the park. If we found a babysitter we'd probably find a cosy AirBnB somewhere near Hahndorf and go to The Haus for lunch and likely Comida for dinner. You just can't beat their paella!
It's lunch time. What are you eating from the cafe?
Our pastry chef Nat is a magician in the kitchen. Anything she makes is so yummy, but if I had to choose one I'd go for our savoury muffins. They're fluffy, filling and dense enough without being too rich. 
What keeps you busy outside of Red Cacao?
My three amazing children and family life at home keep me more than occupied. I do love taking the kids out for walks in nature reserves or to national parks where we can escape the noise (and reduce screen time). 
What is your favourite Red Cacao product? 
I LOVE our bag of Fudge Bites. The caramel chocolate centre is just the right balance of caramel and chocolate that just melts in your mouth. Ok, now I'm craving these right now!