The long-standing Red Cacao chocolate fondant you find in our cafe can be likened to a chocolate lava cake. The difference? These are made with our dark chocolate and depending on the richness you are after you can use 54% or 71% couverture (high-quality) dark chocolate. Our head pastry chef Nat, recommends using our 71% dark chocolate drops for a truly indulgent cake. Seasonal berries can be used for the coulis or frozen berries work just fine.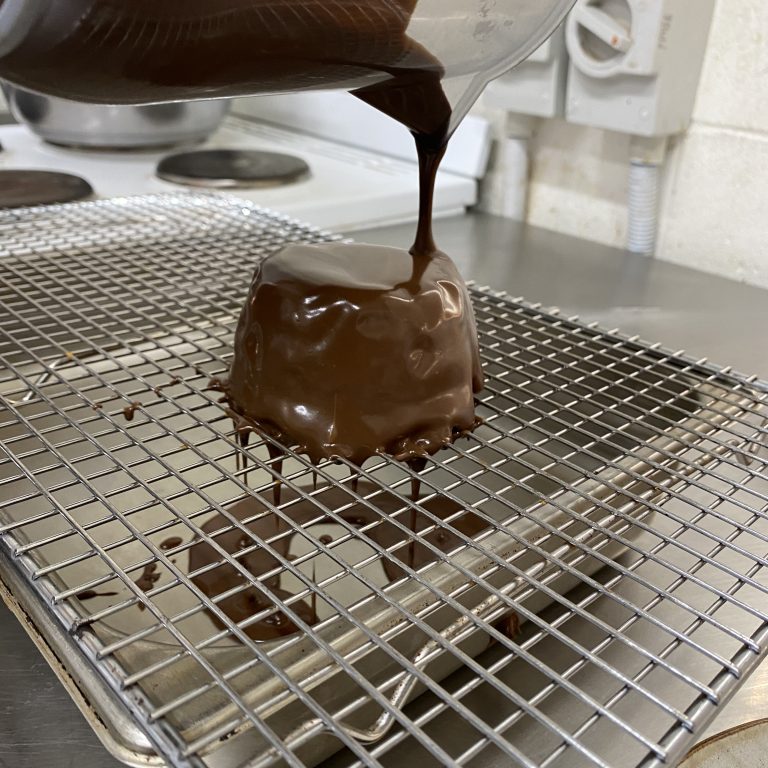 Makes 6 Fondants
Time: 30 minutes 
Difficulty: 4/10
INGREDIENTS
Chocolate Fondant Cake
Butter, for greasing

70g butter, roughly chopped

4 eggs

70g caster sugar

50g plain flour
Berry Coulis
1 punnet raspberries

1 punnet blueberries

¼ cup caster sugar

juice of ½ a lemon 
Garnish
Grated Red Cacao Organic Dark Chocolate (74% )

Seasonal berries. We used roasted strawberries, however raspberries and blueberries are also a great pairing to the richness of this cake

Vanilla ice cream to serve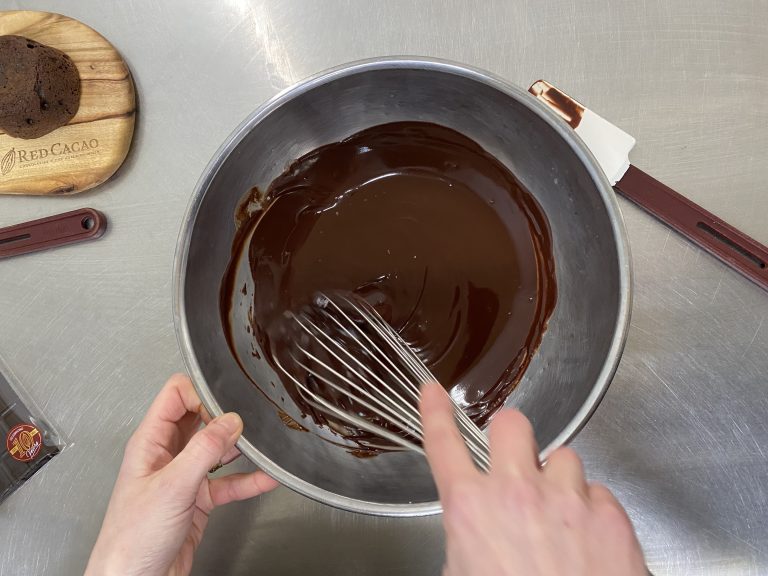 METHOD

Preheat the oven to 220C. 
For the berry coulis, combine all ingredients in a medium saucepan and reduce over a low heat, stirring occasionally, until the mixture cooks down to a loose jam-like consistency, about 6-7 minutes. Remove from the heat and set aside.
For the Chocolate Fondant Cake, half fill a medium saucepan with water, place over medium heat and to bring to a simmer. Grease 6 metal 100ml capacity fondant moulds with butter and set aside on a baking tray. Nat's tip: Cut a circle of baking paper for the bottom of the moulds to prevent any risk of sticking.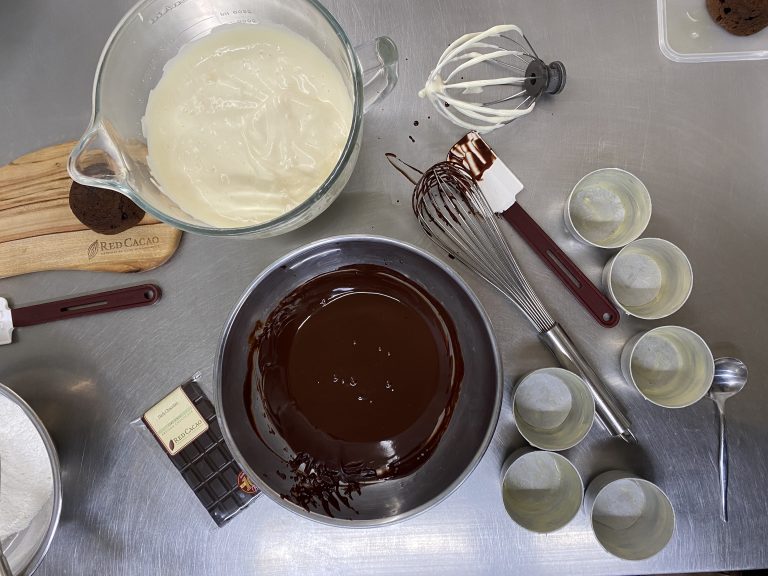 Place the roughly chopped butter and chocolate into a medium sized heatproof bowl. Set the bowl over the saucepan of simmering water and stir until melted and smooth then remove from the heat.
Place the eggs and sugar into a stand mixer fitted with a whisk attachment and whisk until pale.
Stir the egg and sugar mixture into the chocolate mixture until combined. Add flour and mix well until smooth.
Divide mixture between the dariole moulds. Place in the oven to bake until just set on the outside and still runny in the centre, about 6-7 minutes. Remove from the oven and set aside for 1-2 minutes to cool slightly.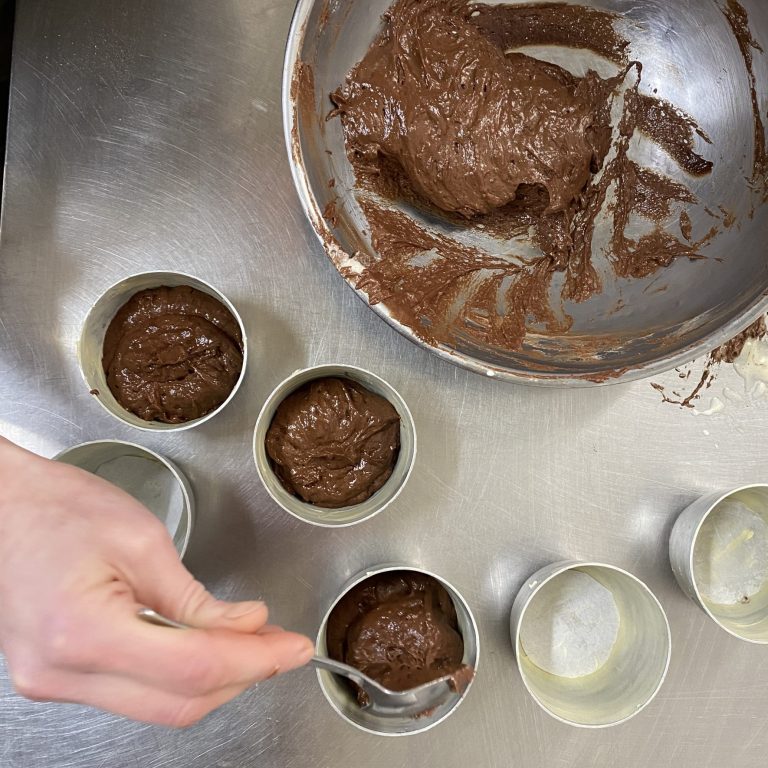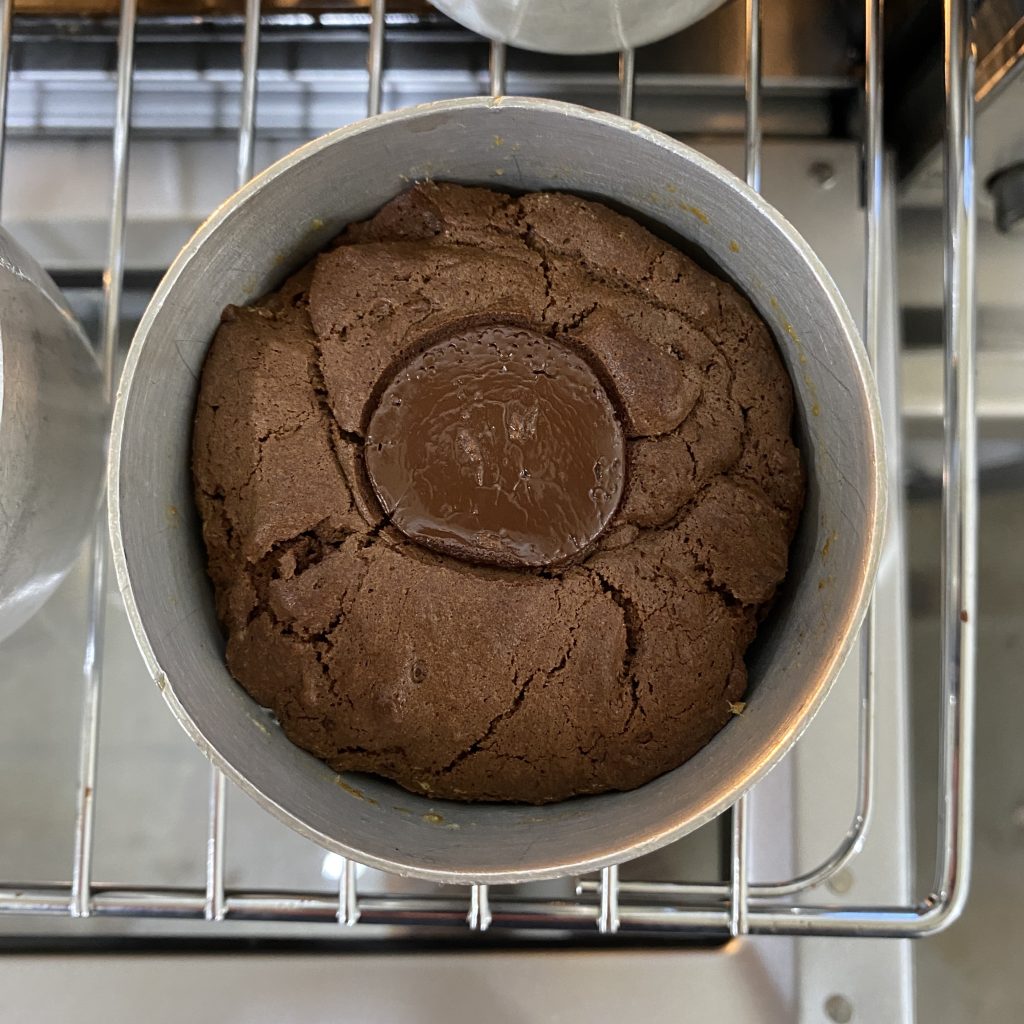 For the chocolate lovers out there, warm up Red Cacao's Chocolate Drops or any leftover (if there is such a thing) chocolate in a glass bowl over a saucepan with a simmering cup of water in the pot on medium heat – stir until the chocolate gently melts.

 

After the chocolate has melted, flip the moulds over onto a wire rack and remove the moulds. Drizzle your chocolate sauce over the Fondant as it is suspended over a wire rack. Be careful to position a container below the rack to collect any of the valuable melted chocolate that falls through the gaps.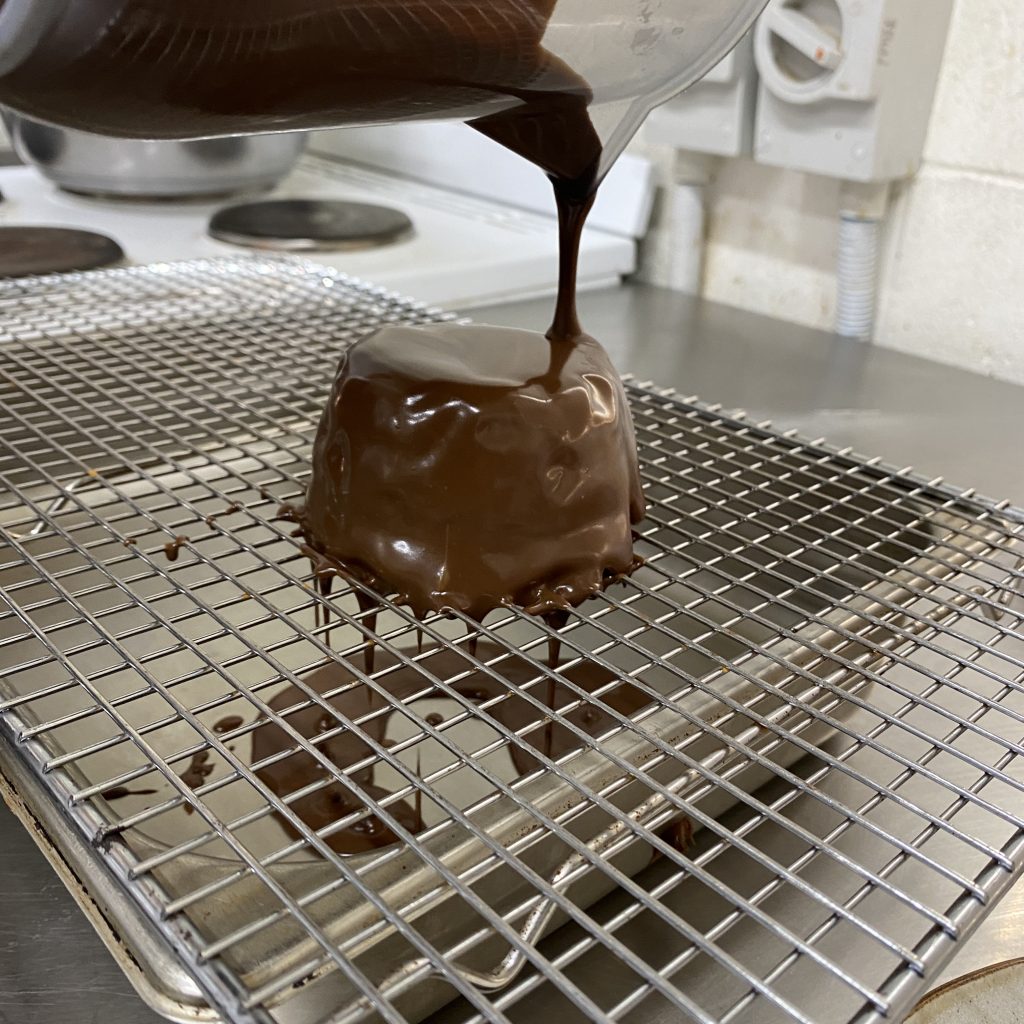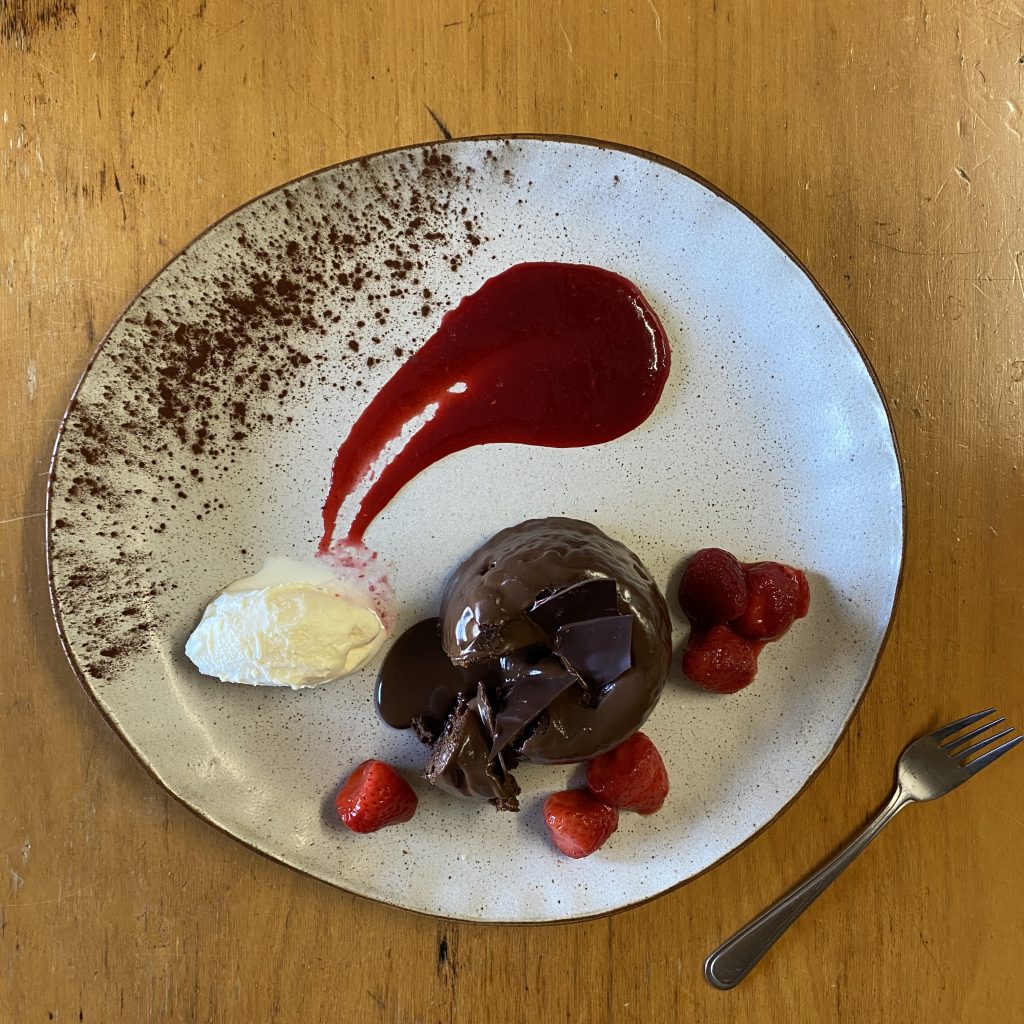 To serve, use a spatula to gently move the Chocolate Fondant Cake onto each serving plate. Spoon a line of berry coulis next to the Fondant. Place a quenelle of vanilla ice cream next to the coulis. Spoon a little more coulis, including some pieces of berry, on top of the cake and around the plate. 

 

Grate some chocolate over the top of the cakes. 

Finish with a scatter of your favourite berries. We used roasted strawberries in this recipe to help contrast the raspberry and blueberry coulis.