We've extended our vegan truffle range to include a complete sophisticated palate of flavours sure to entice the senses. Marcus and the team in our Mount Barker chocolate factory are always looking for inspiration for new flavour profiles. Think flavours like zesty mandarin, smoked sea salt, caramilised almond, berry tang, a touch of chilli and all lathered in couverture rich dark chocolate. The perfect treat or gift for dark chocolate lovers. From left-to-right the truffles are:
Smoked Sea Salt Ganache

– rich dark chocolate, smoked and seasoned with a sprinkle of sea salt flakes

Dark Chocolate Heart

– pure solid dark chocolate heart, 55% cacao content 

Mandarin Truffle

– mandarin marmalade made with mandarins from Marcus' garden, dairy free dark chocolate ganache all encased in a dark chocolate truffle shell

Dark Chocolate Koala

– Australia's favourite bear in solid dark chocolate form

Pure Dark Belgian Ganache

– 55% pure Belgian dark chocolate ganache – smooth, rich and satisfying 

Almond Marzipan

– Traditional recipe almond marzipan with a whole caramelised roasted almond on top and coated in dark chocolate

Raspberry Ganache

– Marcus' personal favourite: Dark chocolate infused with raspberry. Tangy and balanced

Apricot and Chilli Ganache

– Spicy and smooth, lingering and enticing, bold and courageous 
All our vegan truffles are dairy free, gluten free and nut free* 
These can be added to any of our truffle boxes or try the whole range in our eight piece truffle box. Just include your choice of truffles at checkout under "order notes" and we'll make up your custom truffle box. 
*The Almond Marzipan is not nut free.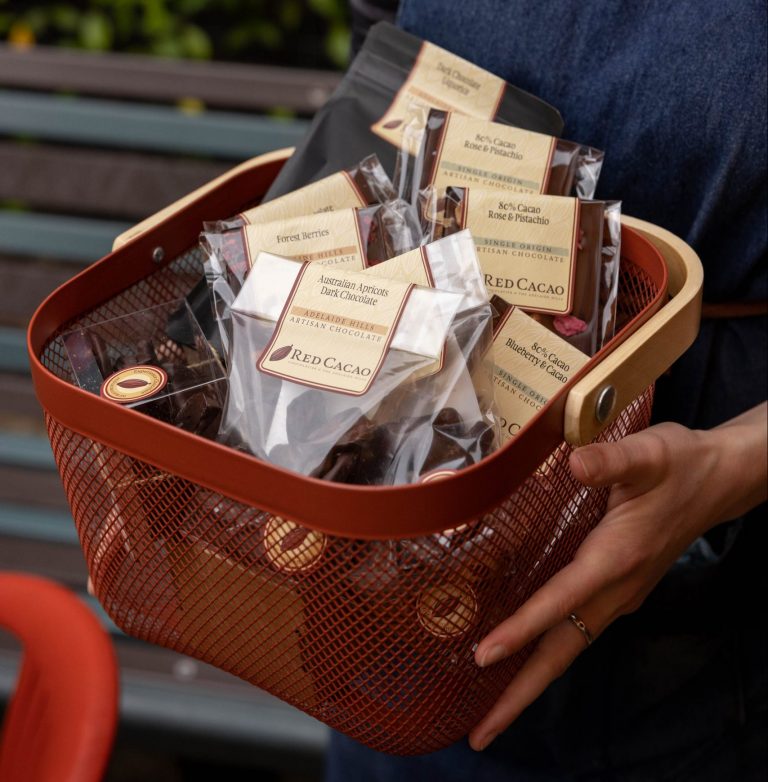 We have plenty of other vegan products available through our online store and in our cafe:
Plus many more in store – just ask our friendly staff.