Meet our head pastry chef Natalie or "Nat" as she's more widely known within the Red Cacao family. You may have seen some of her delicious recipes (carrot cake and passionfruit macarons) using our delicious chocolate across the internet. We think it's time to tell a little bit about her journey to help gratify all the magic Nat does behind the scenes creating our cakes, macarons, brownies and so much more. 
Hailing from Manchester in the UK, Nat and her fiancé Martyn moved to Adelaide way back in 2008. But why Adelaide? Well, at the time Adelaide was considered the most livable city and with Nat and Martyn planning a family they chose to move to SA. Those polls do bring talented people to our part of the world! High five Adelaide.  
Nat quickly sought out a career in pâtisserie at Regency Park's TAFE SA and shortly after completion Nat started at Sugar and Spice Cakes on Goodwood Road. After gaining some valuable experience Nat started her own wedding cake business from their home in Balhannah. In 2019 we welcomed her into the Red Cacao family and three years on and Nat has become a friend, leader and irreplaceable addition to our team. Her smile and banter in the kitchen motivates and inspires the team.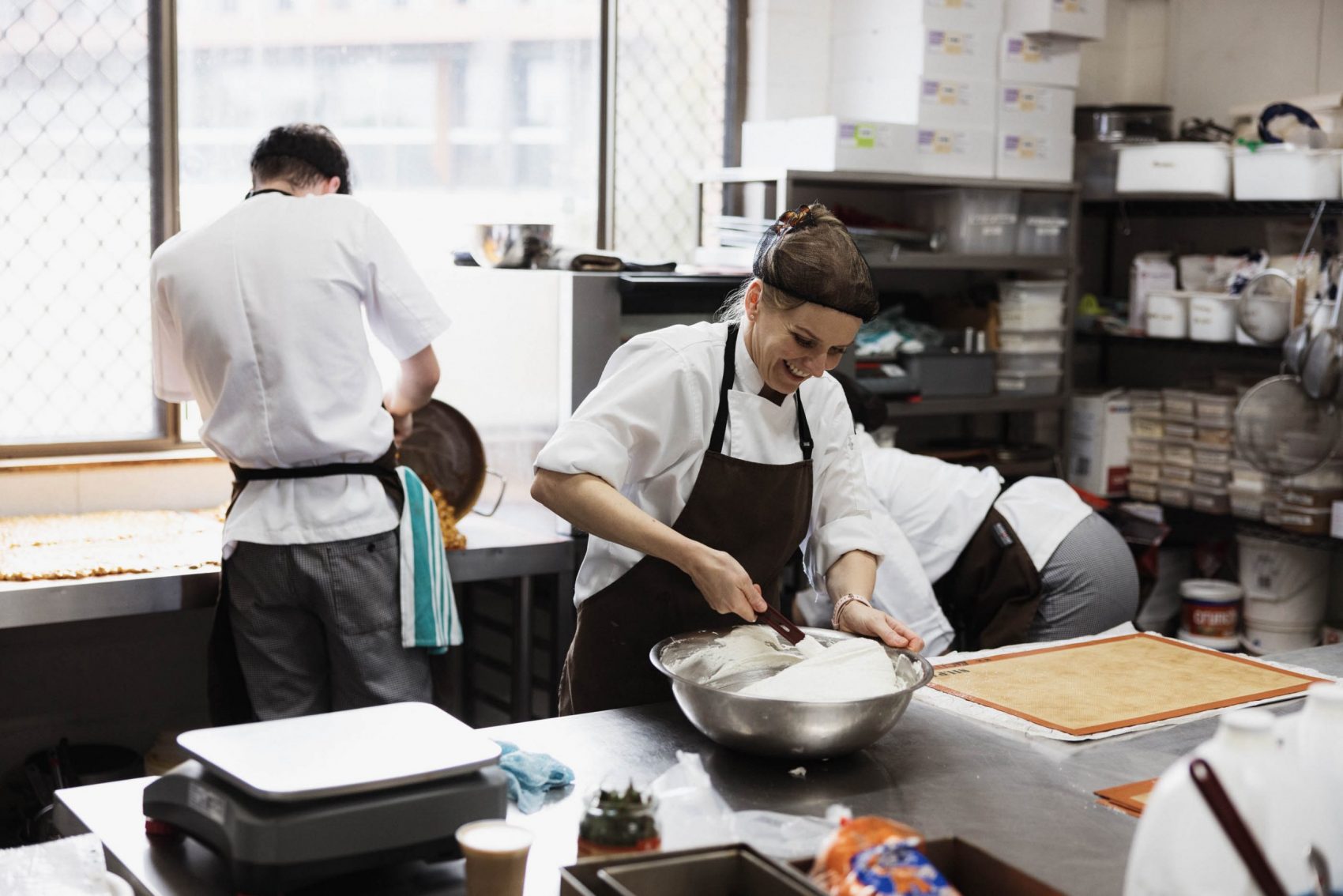 What do you love about your job?
I love being in a fast paced kitchen environment with the best team anyone could work with. The support is amazing from the team and creating delicious treats is so fun. I look forward to going to work every shift as every day of production is different.
What's your favourite thing about moving to Adelaide?
We love the way of life and the weather of course! Don't get me wrong, we miss our family back home and the last few years have been difficult not being able to see them. However, raising our two children in the Adelaide Hills has been absolutely amazing. As I am an Aussie now "we're living the Australian dream."
You're stuck on a deserted island. What three things do you bring with you?
Chocolate

My phone as I continually research new recipes and look for inspiration anywhere I can

My bed. I love my sleep. Don't get in the way of me and my sleep. Beware.
How do you have your coffee?
My go to is a full cream latte but I do also love a dark chocolate mocha from time to time when I haven't had enough sweet things in the day
It's lunch time. What would you like to eat from the Stirling Cafe?
I would start with a warming Aztec hot chocolate with a couple of truffles on the side, of course. Then I would go for a generous piece of frittata with a fresh side salad. I would finish off with a macaron and take away a chocolate bar or two to share with my family in the evening.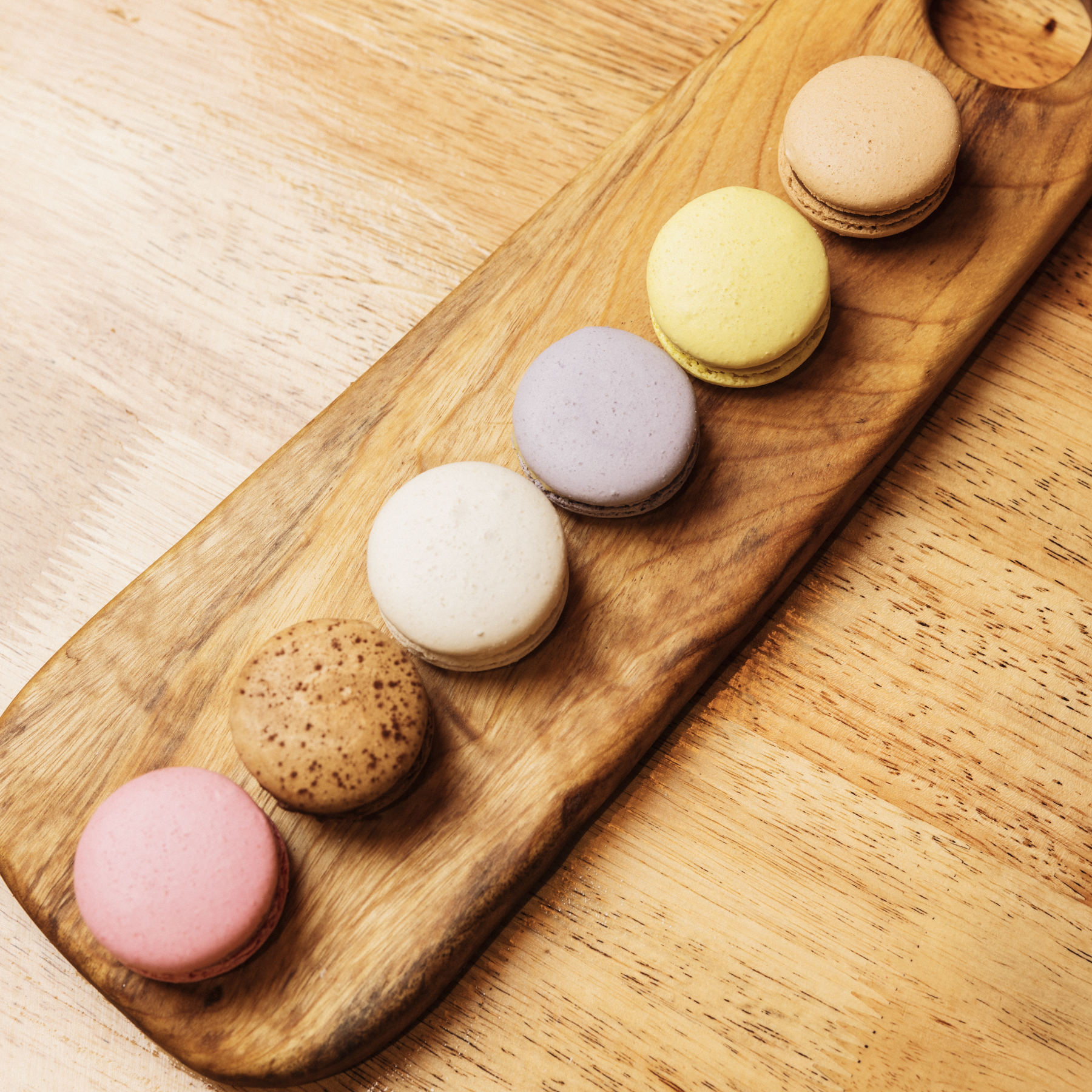 What keeps you busy outside of Red Cacao?
My kids. I have two and they certainly take up all of my time outside of work.
What is your favourite Red Cacao product to eat and to cook with? 
It would be hard to pick just one! 
My favourite savoury item is our vegetable muffin

My favourite Red Cacao truffle is our Bailey's chocolate truffle.

One tip I swear by is: I always have Red Cacao's dark 55% chocolate drops at home because of their versatility. They make excellent ganache/frostings, and can be added to cakes/cookies/muffins to give them that extra 'wow' factor. I even enjoy them on my muesli in the morning.