It's no secret that we love salted caramel. I mean who doesn't love that gooey sweet and slightly salty flavour? Not only is salted caramel an indulgent and delicious addition to your favourite dessert recipes, ice cream, coffee or hot chocolates but it's quick and easy to make. Marcus has generously shared his recipe for salted caramel for you to make at home. These jars of indulgence are also 

available to buy

 in our Stirling cafe and online.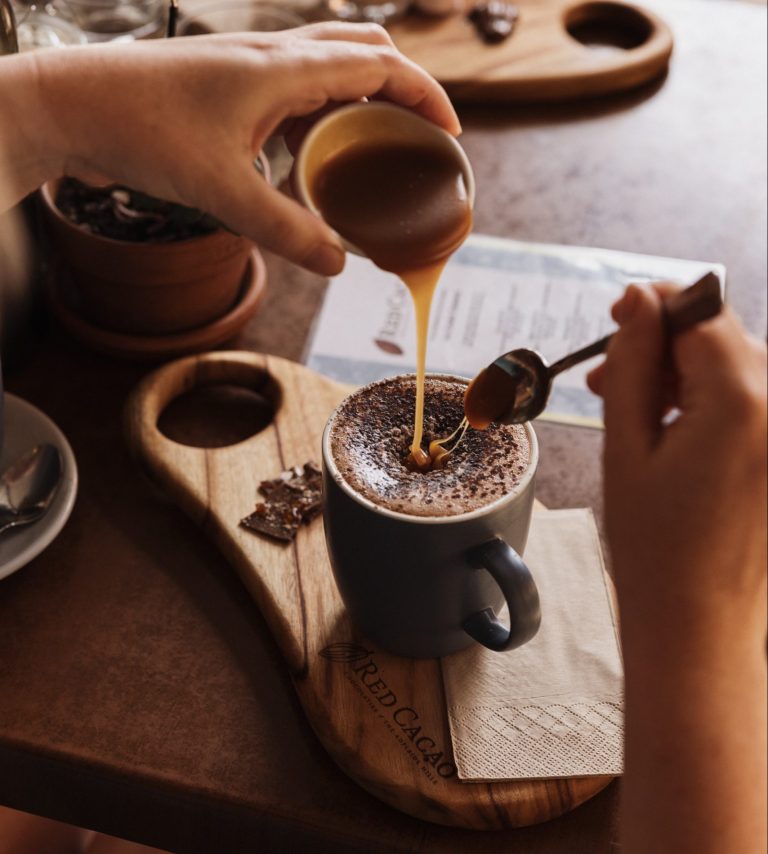 Makes five 200g jars 
INGREDIENTS
EQUIPMENT
5 sterilised 200ml jars with lids

Digital thermometer

Stainless steel whisk 

Measuring equipment 

Large and medium pots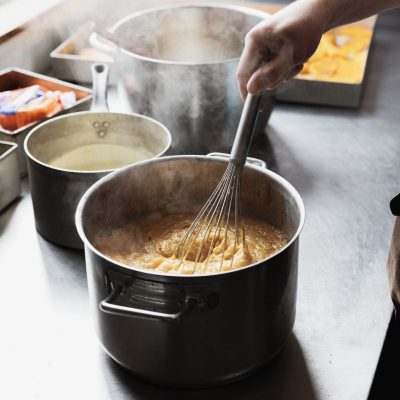 METHOD
Bring the sugar and water to the boil in a medium pot, gently shaking the pot as it comes to the boil to stop the sugar sticking to the bottom of the pot. 

Once boiling, leave to cook until the caramel turns a golden brown colour (Tip: use a digital thermometer to keep it at 185c.)

Bring the cream to the boil in a separate pot.

While the cream is coming to the boil take the caramel mixture off the heat and carefully add the butter to the caramel. Mix well with a stainless steel whisk. 

Once the butter has melted add the salt to this mixture and stir. 

Once the cream has reached boiling point, carefully pour into the caramel and mix (be careful of splattering).

Stir well – once the mixture is combined into a beautiful golden brown carefully pour into sterilised jars and let cool, then seal and refrigerate.